Forest School
Welcome to our Forest School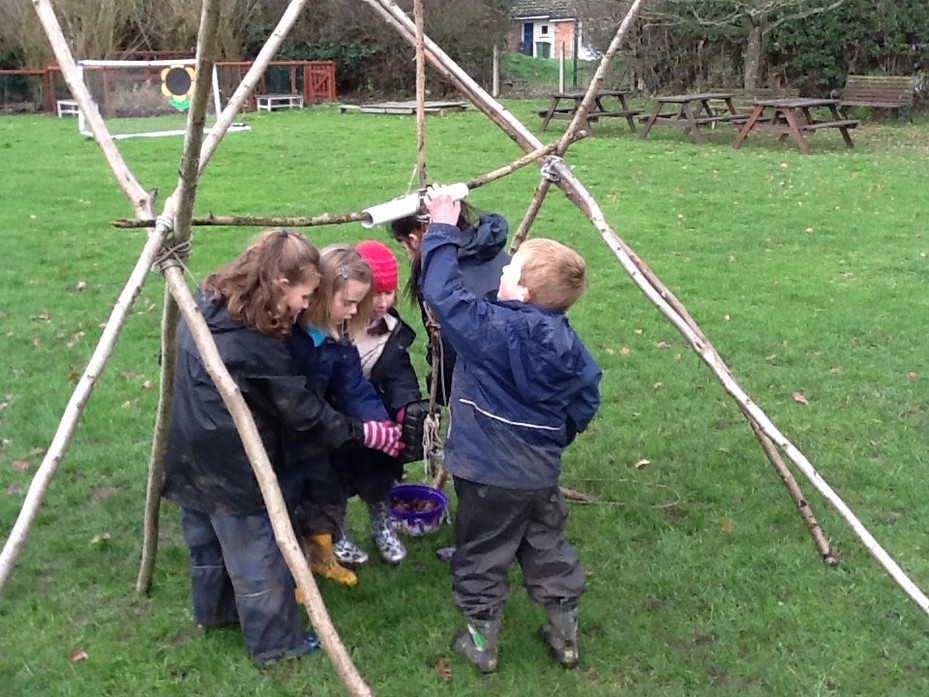 What is Forest School?
FOREST SCHOOL INFORMATION
"Forest School is an inspirational process, that offers children and young people opportunities to achieve, develop confidence and self-esteem, through hands on learning experiences in a local woodland environment."
FOREST SCHOOL ENGLAND DEFINITION
Forest School facilitates activities to ensure a more child centered approach to learning which is fundamental to its success. Children in the UK are now having fewer opportunities to play in an outdoor environment on a regular basis, Forest School provides this regular opportunity and
allows children to learn essential life skills and how to manage and take risks in a natural environment.
Forest School has been taking place within the UK over the last two decades and is becoming increasingly important in recent years, with health and educational professionals understanding and promoting the benefits of education and play in an outdoor setting. It has been shown that Forest School helps children not only explore and learn about the outdoor environment and the role they have within it, but it also promotes a number of important developmental areas. It encourages children to identify and manage risks that they may be faced with; to develop their communication, social and co-operative skills through team work and independent activities; develop their confidence and self-esteem and positive attitudes and awareness of others and through free play promotes imaginative development that cannot always be provided within a classroom environment.
At Upton Snodsbury C of E First School children are provided with an opportunity to experience Forest School in our school grounds. All Reception, Year 1 & 2 children take part in weekly Forest School and Outdoor Learning sessions every Thursday and Friday afternoon between 1-3pm. They are provided with waterproof clothing in R/1 and all children bring in their wellie boots. The aims and ethos of Forest School fits well with the schools' value of 'Where love for learning grows' and provides the opportunity for this enthusiasm for learning to extend out of the classroom into the natural environment.
July 2021
This month, the children have been busy building shelters and testing them to see if they were stable and waterproof. They all enjoyed getting a little wet!
Children also used natural materials to create 'seaside' themed art. They used sticks to create a frame and then in small groups work together to make their own pictures.
June 2021
Children have enjoyed exploring the grounds and trying to identify common plants and animals.
May 2021
This term, we have been taking our learning outdoors. As part of our pirate topic, we have created treasure maps, learnt about simple grid references to find the treasure, built pirate ships and enjoyed role-playing being pirates, mermaids, or building shelters as if we were stranded on an island.
April 2021
This week, we all enjoyed pond dipping. We caught a smooth newt, a water beetle and different types of larvae, but unfortunately, no tadpoles!
March 2021
We have had a busy few weeks back at school, planting trees and seeds and gardening around the school grounds.
February 2021
We have been busy taking our learning outdoors, at home and in school. We created our own fairytale scenes outdoors, made our own pictograms out of natural materials and looked at life cycles of plants and animals.
January 2021
Children have had a busy time exploring the outdoors at home and in school. They have explored the signs of Winter and this was really special this year, with all the snow and freezing temperatures we have had. Children have also made bird feeders and completed the RSPB Big School Birdwatch