Artsmark

Upton Snodsbury First School is working towards the prestigious Artsmark Award. Artsmark is Arts Council England's Award for schools who champion The Arts and value their contribution throughout the school curriculum. The Arts include Art, Design and Technology, Music and Drama and Creative Writing. The Arts is at the heart of our school and you will find below what life at Upton Snodsbury looks like.
          Virtual West End Workshop - Whole School - March 2021
During our careers week, we explored creative art jobs and were lucky to have the wonderful actress Holly Dale 
Spencer. Holly has been Mrs Wormwood in Matilda in the West End. We all had so much fun participating in the
West End Matilda workshop. We were taught a dance from the song 'Revolting Children' and had the opportunity
to ask Holly some questions about her career. You will find a video below of KS1's final dance and questions.
                               

 

Virtual Arts Afternoon - Whole School - January 2021
Home learning will not stop us from being creative! On a day where we had planned a morning of Art 
activities to help us with our artistic skills, we decided to continue this but from the comfort of our own 
homes for those working from home and in school for our key worker children. We can't wait to get all the 
artwork together for our display. 

Reception and Year 1
In KS1, we had lots of fun being artistic through our topic theme of fairy tales. The children had the opportunity
to print using different objects from home, this could be done on a castle or a gingerbread house. They could 
then sketch a forest scene by following guidance from an artist online. 


Year 1 and 2


Year 3 and 4


For art's afternoon, Y3/4 focused on Egyptian arts and crafts. The children made some beautiful Egyptian 


jewellery. Some children designed their own death masks and we even had cat masks. The children used 
a range or resources they had at home, such a s paint, foil, gems, pencils and card. I was very impressed 


with their creativity!




KS1 and KS2 school bubble


                         Arts Morning - Self Portraits - Whole School - October 2020
Arts Morning was a bit different to our usual plans of mixed age groups and moving around the 
classroom, due to covid-19. But that didn't stop us having fun! We were still about have a fantastic 
morning, by staying in our classrooms and sharing our ideas and skills with our peers. We then shared 
our artwork the following morning on zoom with the rest of the school and Miss Jones.

Reception and Year 1
In Reception and Year 1 we had a fab time learning how to put the features of the face in the correct 
place so that it looked realistic and true to life. We started by sketching the shape of the face and then 
used guidelines to help sketch in the features. Next we studied a picture of ourselves to make sure we 
chose the right hair and eye colour for our portraits. We finished in Year 1 by using pastels to create our 
portraits and in Reception we used paint.
          
Year 1 and 2
During Arts Morning we focused first on looking at the individual features on the face and the shapes 
which made these. The children tried really hard to look at the features and draw what they could really 
see, this is an area which we can develop further as well. The children then used the skills they had 
learned to draw a self-portrait which they found more difficult. Support was given to ensure the face 
was large enough to fill most of the page and children were reminded about using the shapes for the 
features. Many reverted to drawing from memory so there was quite a lot of rubbing out! Colouring the 
image once photocopied was found to be much easier but again the children needed reminders to look 
at their photos for the range of different colours rather than colouring from memory. 
  

Year 3 and 4
Year 3/4 enjoyed looking more closely at their faces. We began by looking back at work we had created
 on self portraits and discussed how we were going to improve them. We then looked at our main facial 
features one by one and examined different techniques about how they could be drawn. We then had 
several attempts at drawing them. After each attempt, we discussed with our learning partner what we 
had done well on and what could be improved. It was amazing how much this discussion improved our 
work. After we were more confident with drawing the different elements, we had a photograph with a grid
on and paper with a grid. We used this to lay out our face accurately. Once sketched with a range of 
sketching pencils, we used an art pen to draw the final outline. Finally, we got to choose which medium 
we wanted to work with. Many of us chose watercolours and enjoyed mixing the different colours, some 
chose crayons and some did a mixture of both. We are extremely proud of our self portraits and all think 
that they are the best that we have ever done!
   

                                Malvern Hills - Year 3 and 4 - September 2020

We acted out on the Malvern hills what it would have been like for the Roman soldiers trying to get up 
the ramparts to the Celts. We also recreated a battle.

 

We took part in activities where we had to be 
aware of other people and what we could do to help each other. And we discussed the importance of 
voicing how we felt.
                                 Arts & Reading Week - Whole School - March 2020

This year the whole school participated in activities around the same book; 'Handa's Suprise' by Eileen 
Browne. The children did some African art, dressed up as something inspired from 'Handa's Surprise', 
explored and held a range of tropical animals and had an African workshop. We had some visitors come
 to our school to start off our week to explore African culture. To do this we took part in African dancing,
 played African drums and created some traditional masks.
                                  Christmas Nativity - Whole School - December 2019

We always look forward to our school nativity as it is such a special time for the children, their family, 
staff and the community. This year R/1 told the story of 'The Bossy King'. Our amazing choir welcomed
 our audience by singing away in a manger. We had acting, narrating and dancing ran by R/1 and the
 whole school sang. It was made even more memorable by Honey and Anna-Rose who sung a solo 
beautifully with so much confidence. Our 3/4's did a fantastic job playing percussion to all of our songs.
What a memorable performance.
                       

Arts Morning with Hayley Reynolds - Whole School - November 2019

We were so lucky to have a local artist come to school last week. Hayley lives in Pershore and is known
 for using different mediums in her artwork such as water colour paints and plaster with acrylic paint. 
You may recognise Hayley from the Confetti fields. Hayley taught us how to use water colours by 
creating two simple parts of our art pictures such a flowers and leaves. Hayley was inspirational and 
made us all feel great at art as she highlighted the importance of our own style. Our artwork can be 
found on Hayley's website. Please feel free to come and look at our amazing artwork in our school 
library.
 

                                

 

William Morris and Lowry - Year 3 and 4 - October 2019

As part of our Victorian topic we looked at the Victorian artists William Morris and Lowry. We discovered
that artists can represent things in a very different way and how their Art work is influenced by what is 
happening around them. We saw that Lowry focused on industrialisation while Morris wanted to bring 
nature inside their houses due to this rise in factories and more people moving to cities. We also learnt 
that it is a lot harder than we thought to print as we need to ensure our designs are big enough and that 
details are not too small on the printing tile. We have a lot more respect for William Morris now. We also 
saw that Lowry's pictures may seem simplistic with his match stalk cats and dogs but they are very 
difficult to recreate. 
Andy Goldsworthy in Forest School  - EYFS/KS1 - October 2019

KS1 created Andy Goldsworthy inspired art out of natural materials during Forest School. Year 2 
developed their ideas further by adding contrasting colours and swirls similar to Andy Goldsworthy. 
                                  

Arts Morning - Story of Creation - Whole School - October 2019 

For arts morning we started by hearing the wonderful story of Creation from the bible. From this we 
were split into mixed groups and learnt four new skills to represent each day that God created. For the 
sea and sky we learnt how to paint and create our tints and tones of blue. For the land and earth, we 
used different materials to collage trees and plants. We showed Day and Night by creating the sun and
 moon by blending with chalk and pastels. Then we learnt how to draw sea and sky creatures using oil 
pastels.
     

Music Mark Award - September 2020



We have been nominated by Severn Arts to 
become a Music Mark school for the 2020/21 
academic year. The value that we place on 
music and our commitment to a broad and 
balanced curriculum has been recognised, and 
as a result, we have received a certificate to 
share with our whole school community.
Stone Age Artwork - Year 3 and 4 - 


                                       

 

September 2020
As part of our Stone Age topic we looked at 
Cave paintings. Because of these, historians 
were able to work out what life used to be like in 
prehistoric times. From this, we decided to use 
the Stone Age cave painting style but do modern
day scenes.

Colour Mixing - Year 1 and 2 - 


                                       

 

September 2020


In Year 1/2 we have been working lots with 
paints, mixing the secondary colours on a colour
 wheel, mixing different browns to paint images 
of conkers and mixing tints and tones of different
 colours to create a colour ladder. We have also 
practised some pencil drawings of conkers and
 their shells, again focusing on the shapes we 
can see and not just a circle.
Arts African Week Display - 

Whole School


We usually invite parents and family to come 
and view our art work displayed in the library. 
But due to Covid-19, please share and celebrate
 our artwork displays below.
St Kenelm's Tree Festival - Whole School


                                      

 

December 2019
The children were asked to draw a picture or 
bring in a photograph of what Christmas means 
to them. This has then formed our Christmas 
Tree display. You are able to visit St Kenelm's 
Church over the weekend to see what your 
children have created.
Christmas Crafts - Whole School -


                                      

 

December

 2019


The children enjoyed making some DT based 
Christmas presents this week. They spent the 
whole day in a mixed group of ages doing a 
carousel of activities. 
Diwali Dancing-Whole School-


                                         

 October 2019
The children learnt about the Hindu celebration, 
Diwali. The West End returned to our school to 
run a dance workshop and teach us traditional 
Diwali dancing. It was so much fun!
                          Meet our choir

Our choir ranges from Year 1 - Year 4. We have 
chosen to do choir so that we can learn new 
songs and teach our friends. The first few weeks
 we were practising harvest songs and we have
 now been learning Mercy by Duffy.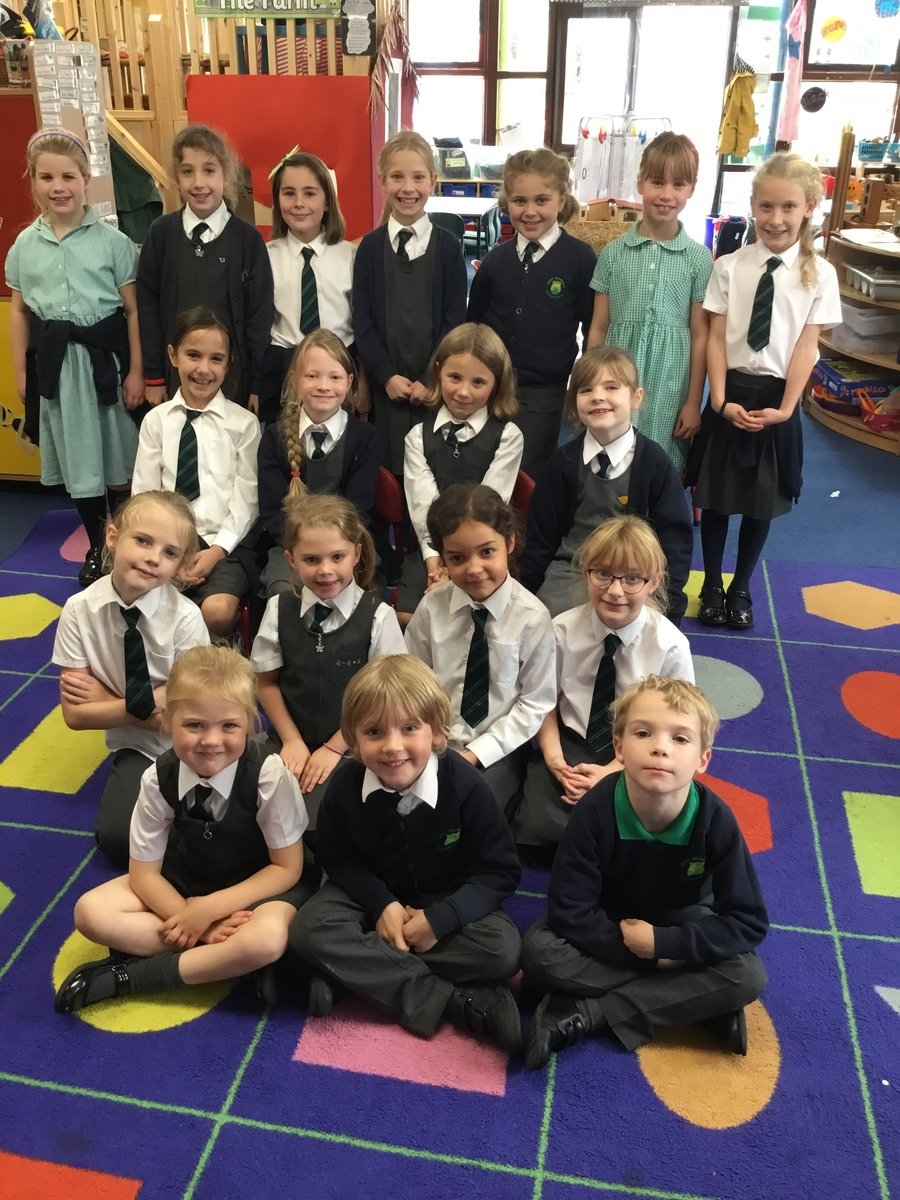 Collaging - Year 2 - October 2019

In Year 2 we have been practising our collaging 
skills to produce a series of collages to show 
the different stages of the wheat cycle. The 
children enjoyed using a full range of materials
including real maize, which they used not only 
for the picture itself but to create a 3D effect. 
Cutting skills were honed as also ripping, tearing
 and scrunching to produce different effects.
        

Theatre - Whole School - 

July 2019



We went to see Joseph and the Amazing 
Technicolour Dreamcoat at the Hippodrome 
Theatre in Birmingham.

Anna in Year 3 said "I thought the songs were 
fun and I can't wait to sing them in choir."

Martha in Reception said "It was my first time at
 a theatre and I loved it so much."