Artsmark
Upton Snodsbury First School is working towards the prestigious Artsmark Award. Artsmark is Arts Council England's Award for schools who champion The Arts and value their contribution throughout the school curriculum. The Arts include Art, Design and Technology, Music and Drama and Creative Writing.

                              

 Arts Morning with Hayley Reynolds - November 2019


We were so lucky to have a local artist come to school last week. Hayley lives in Pershore and is known for 
using different mediums in her artwork such as water colour paints and plaster with acrylic paint. You may
recognise Hayley from the Confetti fields. Hayley taught us how to use water colours by creating two 
simple parts of our art pictures such a flowers and leaves. Hayley was inspirational and made us all feel 
great at art as she highlighted the importance of our own style. Our artwork can be found on Hayley's 
website. Please feel free to come and look at our amazing artwork in our school library.
 

                                

 

William Morris and Lowry - Year 3 and 4 - October 2019
As part of our Victorian topic we looked at the Victorian artists William Morris and Lowry. We discovered
that artists can represent things in a very different way and how their Art work is influenced by what is 
happening around them. We saw that Lowry focused on industrialisation while Morris wanted to bring 
nature inside their houses due to this rise in factories and more people moving to cities. We also learnt 
that it is a lot harder than we thought to print as we need to ensure our designs are big enough and that 
details are not too small on the printing tile. We have a lot more respect for William Morris now. We also 
saw that Lowry's pictures may seem simplistic with his match stalk cats and dogs but they are very 
difficult to recreate. 
Andy Goldsworthy in Forest School  - October 2019


KS1 created Andy Goldsworthy inspired art out of natural materials during Forest School. Year 2 
developed their ideas further by adding contrasting colours and swirls similar to Andy Goldsworthy. 
                                                           

Arts Morning - October 2019 
For arts morning we started by hearing the wonderful story of Creation from the bible. From this we 
were split into mixed groups and learnt four new skills to represent each day that God created. For the 
sea and sky we learnt how to paint and create our tints and tones of blue. For the land and earth, we used 
different materials to collage trees and plants. We showed Day and Night by creating the sun and moon by 
blending with chalk and pastels. Then we learnt how to draw sea and sky creatures using oil pastels.
                          Meet our choir
  We have chosen to do choir so that we can learn 
 new songs and teach our friends. The first few 
   weeks we were practising harvest songs and we 
         have now been learning Mercy by Duffy.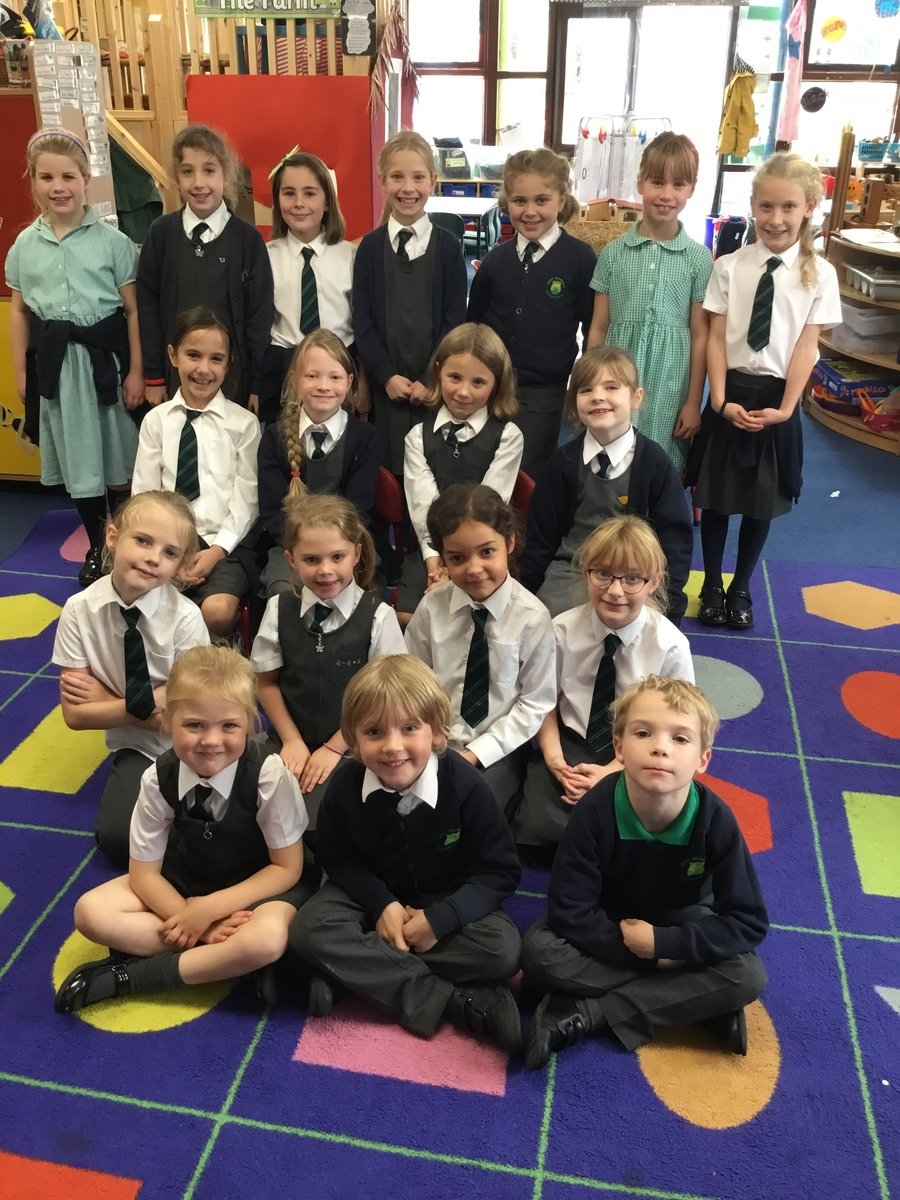 Collaging - Year 2 - October 2019
In Year 2 we have been practising our collaging 
skills to produce a series of collages to show the 
different stages of the wheat cycle. The children
enjoyed using a full range of materials including 
real maize, which they used not only for the 
picture itself but to create a 3D effect. Cutting 
skills were honed as also ripping, tearing and 
scrunching to produce different effects.
                                  

 July 2019
We went to see Joseph and the Amazing 
Technicolour Dreamcoat at the Hippodrome 
Theatre in Birmingham.

Anna in Year 3 said "I thought the songs were fun
 and I can't wait to sing them in choir."

Martha in Reception said "It was my first time at
 a theatre and I loved it so much."