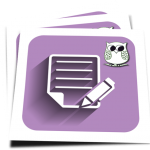 All letters to parents during the year 2016/2017 can be downloaded here.
Please contact the office if you have any questions or wish copies of earlier letters.
Crowle Sports and Picnic Year 4
Yr 1 2 3 taking up musical instrument Autumn
Continuing music lessons Autumn term 17
Pershore Bell Boating Main School Regatta
Summer 2 17 Parents Diary Dates
Worcester Cathedral letter 2017
Spring 2 17 Parents'Diary amended
Celebrating Reading Week & Recycling flyer.
Singers Hill Synagogue trip.Year 3 4
Singers Hill Synagogue trip.Year R 1 and 2
Corinium Museum.pub - Year 3 4
George's Marvellous Medicine Theatre Visit
Register of Collection of Children 2016