2017 - 18 Eco Team
Meet this years Eco Team:
Alfie S, Hollie P, Pippa, Antonia, Esme, Linden, Sophie, Noah.
Esme and Linden act as Chair person in meetings and Sophie is the secretary.
We also have the adults Mrs Mayo and Mrs Wadsworth who help us.
We will keep you updated on this page about things that we have been doing in and out of school.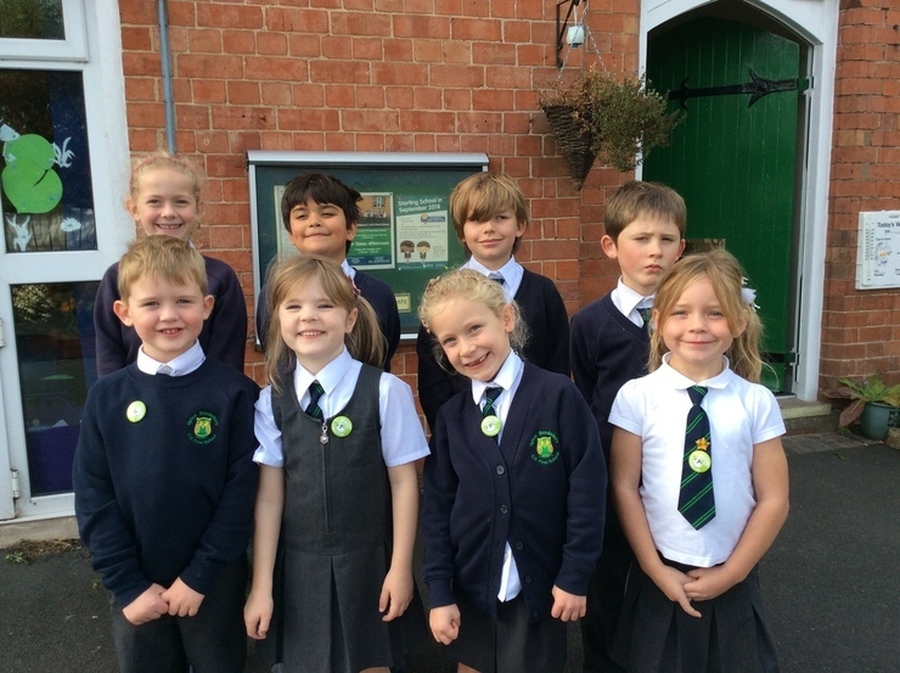 Here is our Eco Action Plan which we will be using to help improve our school even more!
March 2018
After listening to our Eco assembly about how plastic is polluting the environment, Izzy went home and thought of a better use for all of her plastic bags....She has made them in to stress balls. Well done Izzy!
March 2018
During book week, we had a book swap so that our books could be re used by other people. It was a successful event so we hope to do another one soon.
February 2018
We created a PowerPoint to show what we do as a Eco friendly team. We then shared it with the rest of the school to show how Eco friendly we are.
January 2018
Over the last few weeks, we have been completing our Environmental Review. For this we answered questions which lead us to our brand new main focus for the year. The focus this year is......Worrisome Waste! Now we have our focus we will be writing our action plan.
Wonderful Water
Each class has had water challenges to complete this year and collected it in a Wonderful Water book. Challenges included: helping wildlife with a water supply, building a structure to go over water and finding ways of encouraging people to save water.
The Eco Team
Paper Towels
We found out that we were using too many paper towels and creating a lot of unnecessary waste. Lots of us were getting paper towels and not actually using them to dry our hands or using 20 when we just needed one! To solve this problem we have replaced the paper towels with hand driers in the toilets.
Push Taps
As well as improving the toilets with hand driers, we have bought push taps. This is so they are easier to use and can't be left on. This will save lots of water!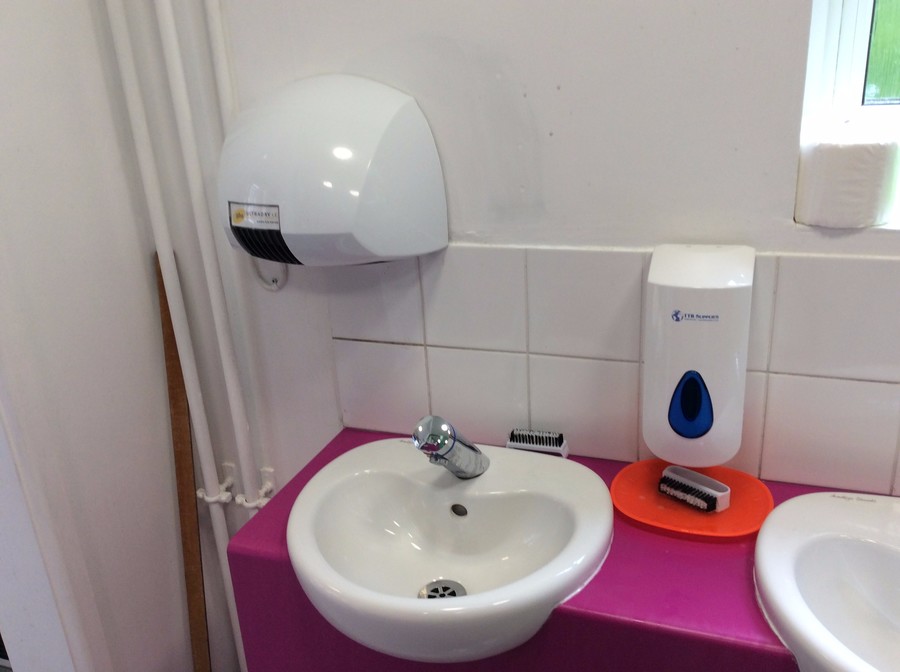 The Eco Team
Ways to Save Water
Some of the great ideas are:
Using a water butt instead of a hose pipe to water the flowers.

Turning the tap off while brushing your teeth

Having a shower instead of a bath. However this is only if your shower is less than 8 minutes. You can a free timer off Severn Trent if you want one.
The Eco Team
Water
Year 3 and 4 learnt about the water cycle and filtering. Did you know we are using the same water as the dinosaurs did?!
In addition, we looked at the damage putting fat down the drain can do. If you ever cook with fat don't put it down the drain. Instead leave it in a pot to go solid. This can then be binned or used to make bird fat balls. If you want a fat pot, you can get these off Severn Trent.
Laura and Thomas
The Eco Team
The Eco Team
Recycling Week
Last week we learnt about recycling rubbish, Mr Chapman came in and told us how rubbish is recycled and where it goes. In Arts morning we made birdfeeders, planters, pencil pots, musical instruments and wind chimes from things we throw away. Year 3 / 4 had a talk from Mrs Stevens on how to make good compost. After the talk they got a spoon to look for creepy crawlies that help to rot our waste into compost.
Linden, Thomas and Esme
The Eco Team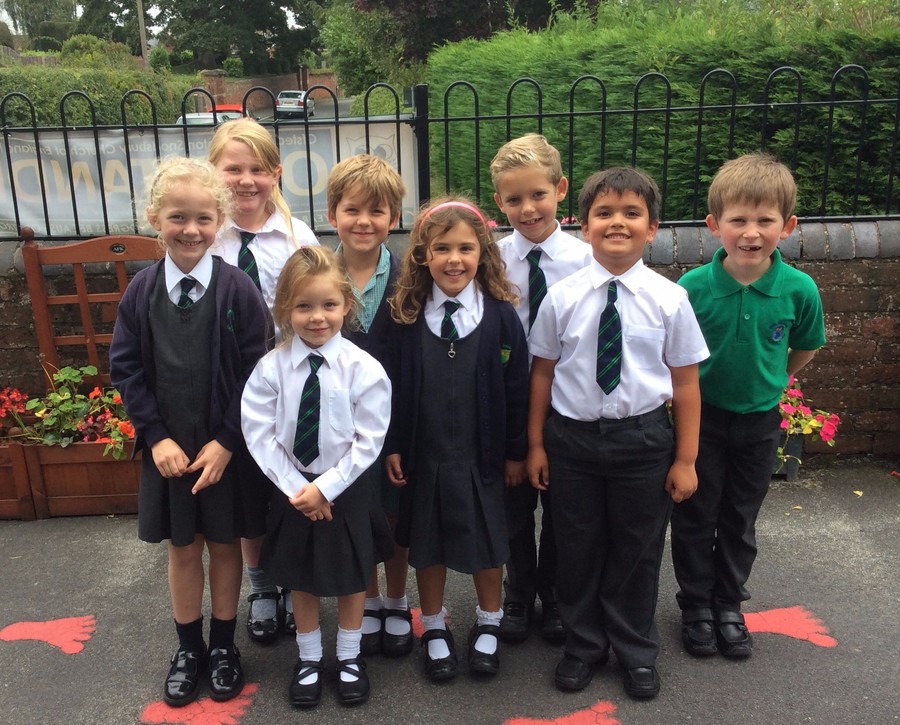 The ECO team are voted in from children in every class. This group ensures our ECO code is followed throughout the school and we continue to look after the environment. The group regularly contribute in Worship times outlining the importance of recycling and re using in school. They encourage waste free lunches and guide younger children during "Turn OFF" the power weeks. The ECO code they created reminds us all to look after our homes, our school and our world.
CARE
Caring is good
Act fast to save the world
Reduce, Reuse, Recycle
Erase waste
Enter text...
This year we are focusing on Water. As part of this, we invited Severn Trent to come in and discuss how we can save water and what should and shouldn't go down the toilet.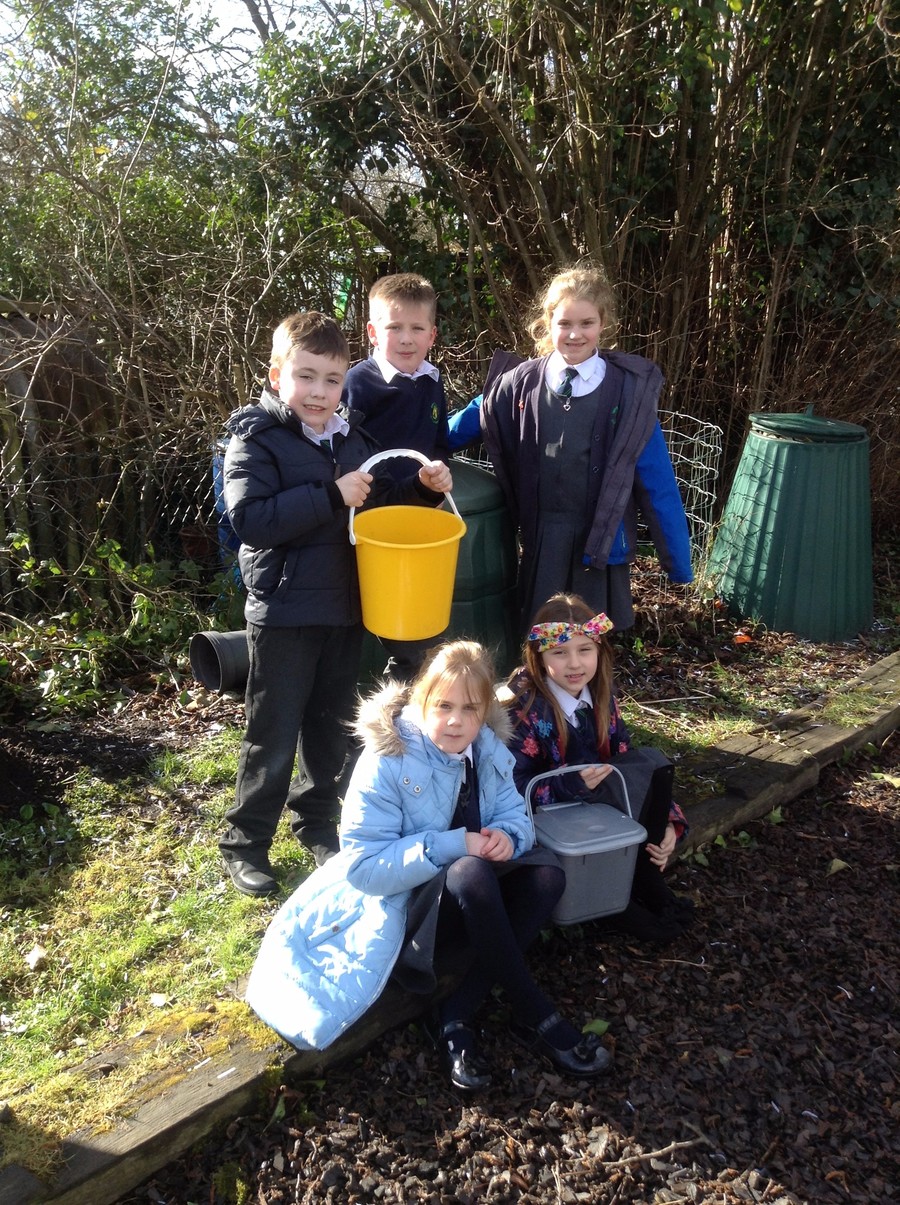 As part of Eco, we have a team of 'Rotters'. The Rotters collect fruit waste, shredded paper and used toilet tubes from around the school and then put them in the compost bin. Once the compost is ready, we put it in our school garden.
Other jobs we do around the school are:
Make sure paper is recycled

Fill up bird feeders to keep attracting wildlife to our school

Ensuring lights and boards are turned off when they are not being used

Making decisions based on areas like would a hand drier be more Eco friendly than paper towels

And lots more.